Spain was fantastic. Best birthday EVER. Being 21 doesn't really feel much different to being 20, but it sounds better! I have the best friends in the world...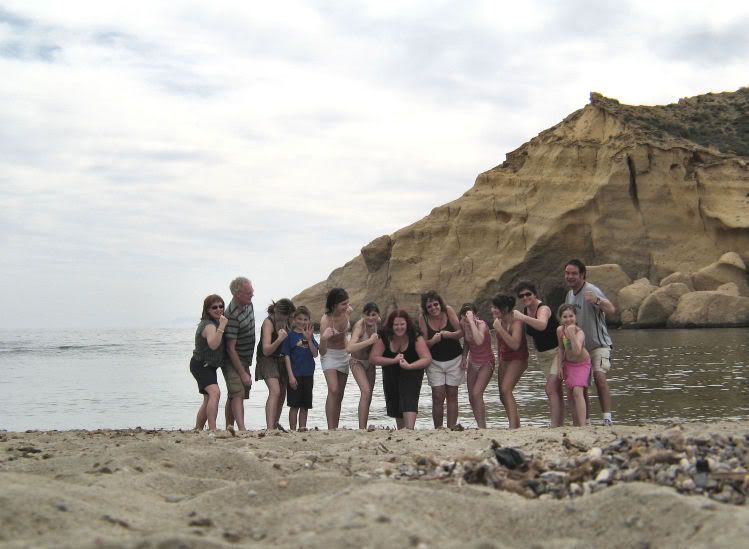 In other fantastic news, my cousin had a baby boy, Joshua, on April 10th! He's adorable!
So I got back from Spain on tuesday to some wonderfully wet and miserable weather after a week of fantastic sun. It's so depressing coming home, I'm just glad I still had another week off work! (I go back on Tuesday next week.) On wednesday I got the train down to London to see D. Had a great evening watching crap TV, listening to good music, and eating pizza! Came home thursday and was thoroughly bored.
Today, I woke up at 9am, came downstairs to find my laptop had had a major hissy fit so went and did some knitting (yes! It's true! I actually did some knitting for once!) then got bored of that and went back to bed and read my book until 2:30pm.
I eventually decided I should get up and get dressed, so I cleared out the spare room as Vicky is coming to stay tomorrow and a group of us are going out for chinese.
Then Dad got home and fixed my laptop, and I drove Ma and Pa in to town. Now, I'm going to go and either watch some more crap on TV and knit, or phone D. It's more likely to be the latter, if he answers his phone!