The rats are doing well. They seem a lot more relaxed now and have been coming out of their bed a bit more. Beans seems to have worked out that there are two levels in the cage and I saw him climb up there on his own this morning. Blondie has now been named Curious Toast, so we have Beans and Toast. They like to nest in my hair. It tickles...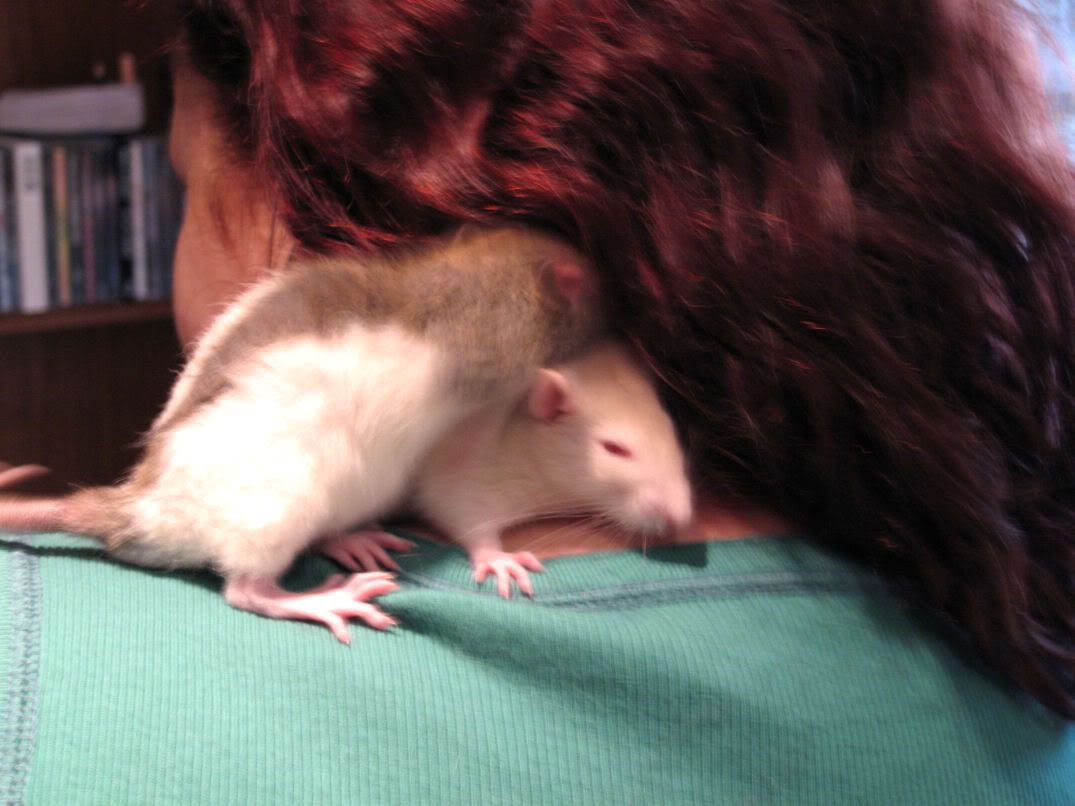 I went down to London to see Vicky yesterday and finally got to meet her other half, Will. I also got to meet their friend Kin. Vicky and I went to
The Bodies Exhibition
in the morning, which was morbidly facinating. They all seemed to have their eyebrows stuck back on, whether or not they have any other skin. Very creepy. After that we went to Ed's Diner for lunch, and stopped off at Picadilly Circus station on the way to play in the photo booth...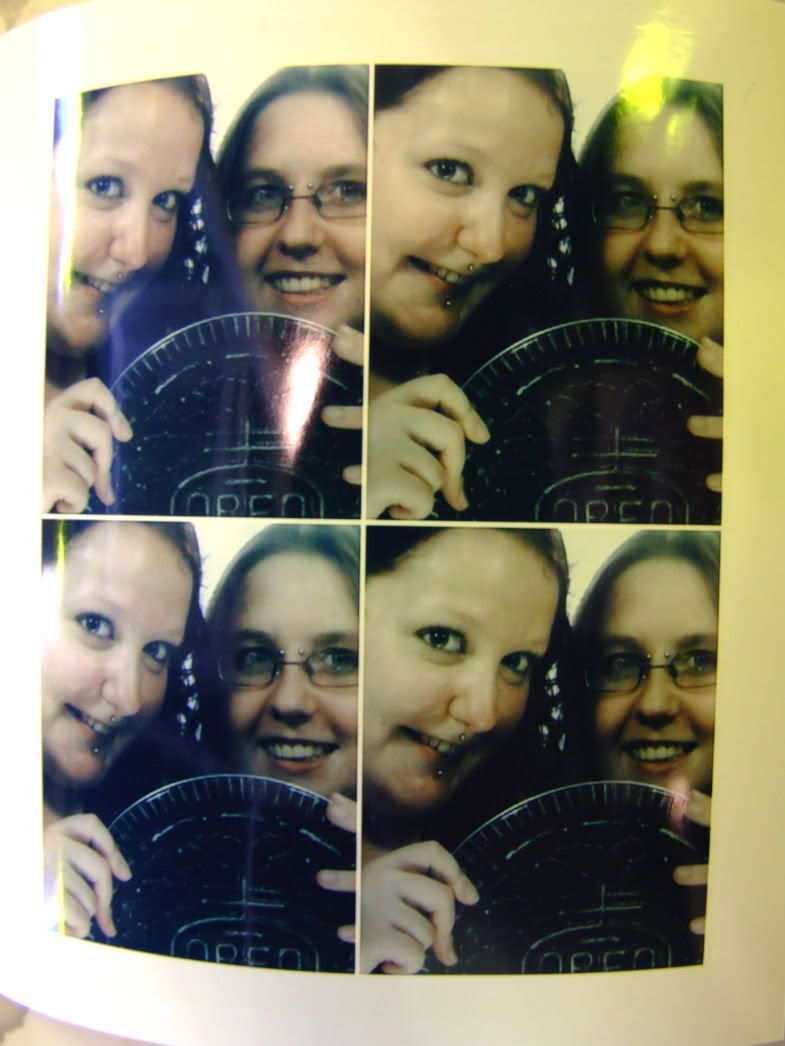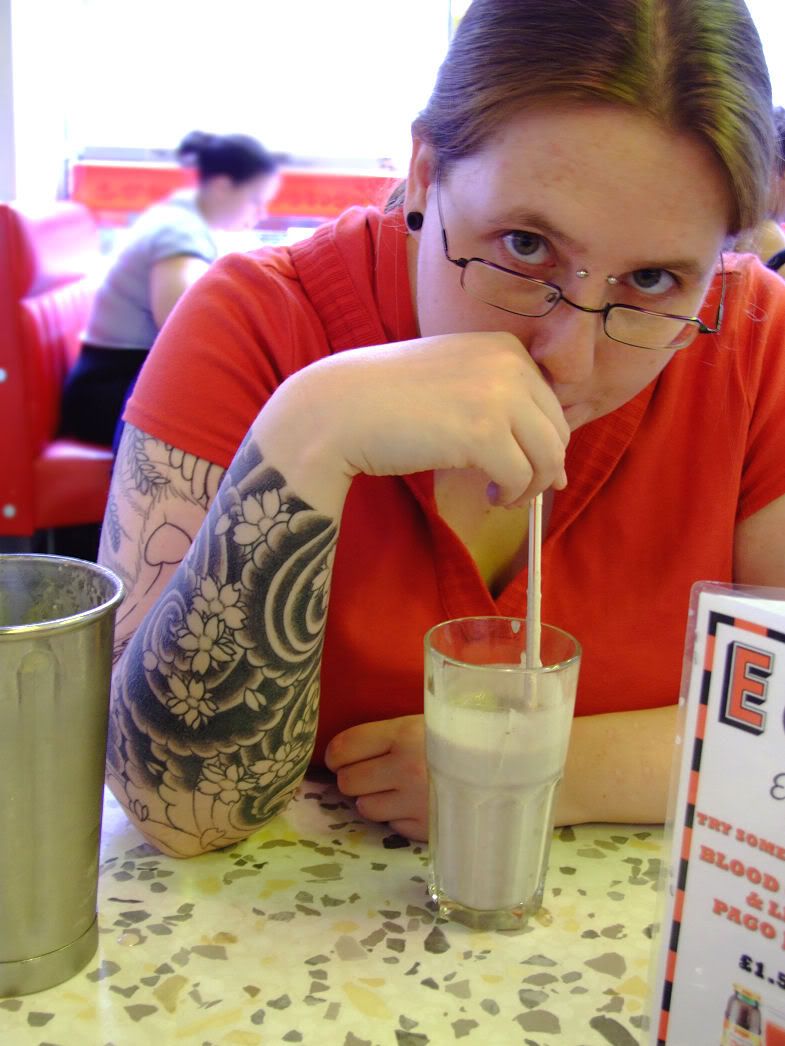 We then headed across town to meet Will and Kin at the Museum of London. It wasn't particularly interesting, but Vicky and I found various ways to amuse ourselves while the boys looked all serious. We then went to refuel with coffee and cupcakes at Starbucks.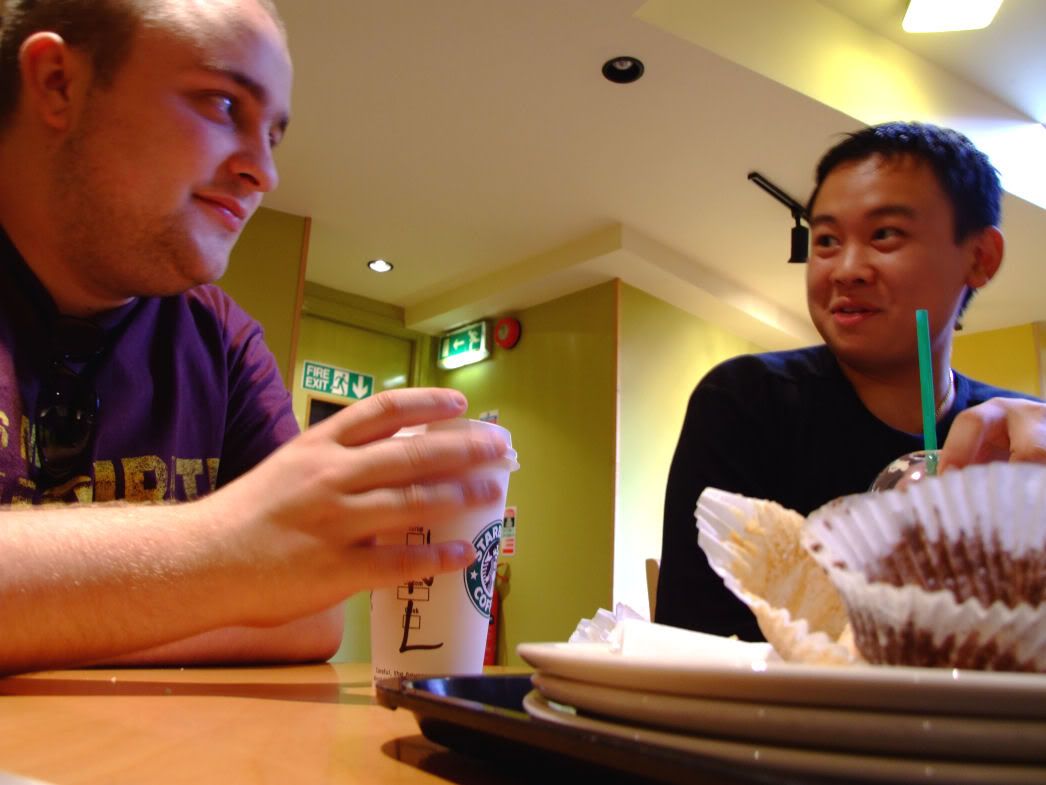 After that we wondered round for a while. Will and Vicky jumping around on DDR, me getting told off for having my camera out in the arcade, Vicky and I sitting around in Soho Square while Will and Kin went to check out some computer shops. We walked around Soho and went for some very nice Sushi in a place that looked strangely like someones house.
Wonderful day, as always. Today I'm going to be playing with the rats and chilling out. Only two more days left of my week off!