I have a
whole week
off work. How great is that? Ok, so originally I booked it off because I hoped I'd be moving this week, but that won't be happening for a while yet so I'm having a week off chilling out, just because I can. It's either that or no days off at all until about the end of September!
I finally got around to editing the photos of Ruth's birthday party. Her cake was a huge pile of doughnuts with candles stuck in them which was incredibly cool!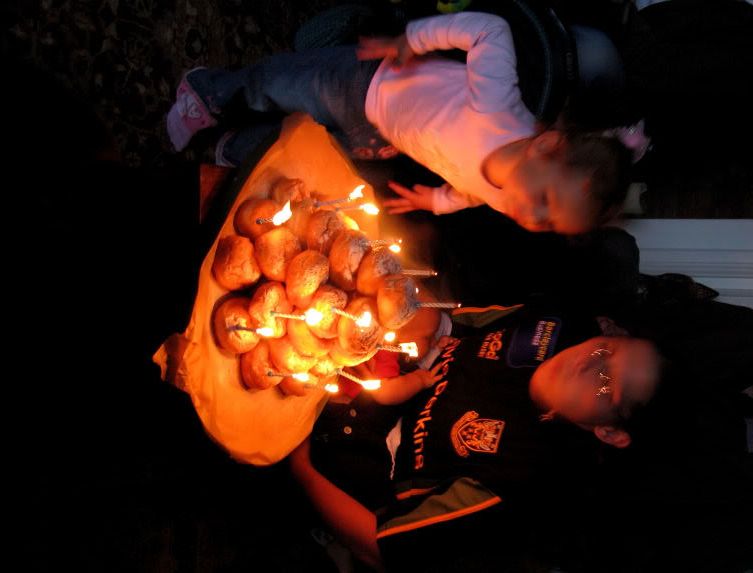 I shall be putting all the photos on to CD tomorrow and I'll put them in the post. It was a good party!
Things to keep me entertained for the next week involve printing off photos to send to
Shelley
, taking my new camera for a walk to test it out somewhere other than the garden, design and build myself a new website and look in to buying my own domain. I'm thinking of just setting up a photo blog, I'm better at the photo taking than the writing. I'll take a couple of photos over to Olney as well to see how much it'll cost to get them framed, then I'll remember I'm not supposed to be spending any more money at the moment.
That's all I can think of to do for the next week at the moment, but I'm sure i'll find other ways to occupy my time!