On Friday morning I jumped on a train to London, managed to get to Brockley without getting horribly lost, and met up with Vicky. We went to The Toad's Mouth Cafe for lunch, which is a great little cafe near her house with loads of different themed rooms. We sat in the conservatory and chatted and giggled for ages. It's a great place, I wish there were places like that around here!
We then headed back to hers and I was introduced to her cats, Garlic and Einstein. In the four/five years I've known Vicky this is the first time I've actually been to her flat and met her cats. I wanted to take Garlic home with me.
Friday evening was The Gig. We headed over to Shepherds Bush (no doubt amusing everyone who was on the tube with us at the time with out giggling and strange conversations) and met Nicky, Lucy and her Dad. Went in to the pub next door for a quick drink, then headed in. We had 2nd level tickets which at the time I was a bit gutted about, I was looking forward to getting right to the front and going a tad crazy, but it turns out the tickets we had were amazing. It was unreserved seating, and we got there at just the right time. We managed to get right at the front and had the most amazing view of everything, without a single person in front of us! We also got to sit down for the two hours before the band actually came on, and didn't have to pretend to show enthusiasm towards the generic california rock emo myspace band that they had as a support act. They had big hair and skinny jeans and everything. I wanted to throw stuff at them. But enough of them...The Cat Empire were
amazing
. I didn't think anything could top
last year's gig
, but they proved me wrong. Words really cannot describe what this band are like live, it definitely has to be experienced to be believed.
Since I was about 14 I've been to countless gigs and seen numerous bands (one day I'll make a list). After a lot of them I have claimed them to be "the best gig ever", but none of them are a patch on this band, and they just keep getting better and better.
The energy they give off is amazing, the atmosphere in the venue is always electric, and you can tell every single person there is excited about the prospect of yet another superb performance that they will be reliving over and over again in their heads for weeks to come.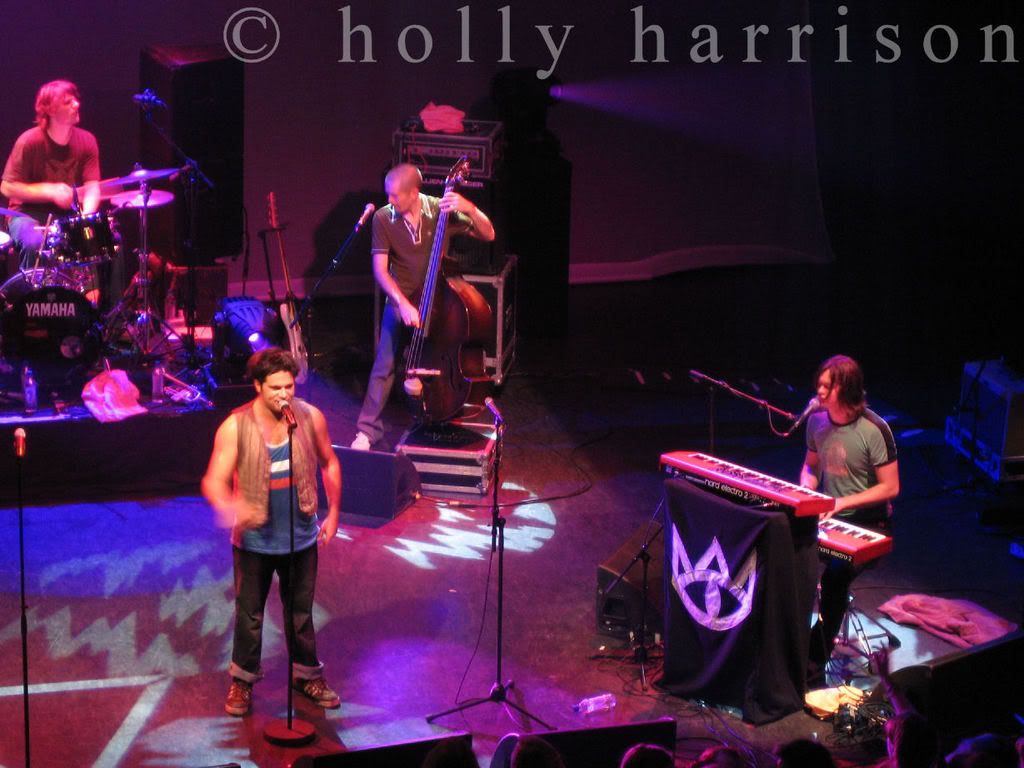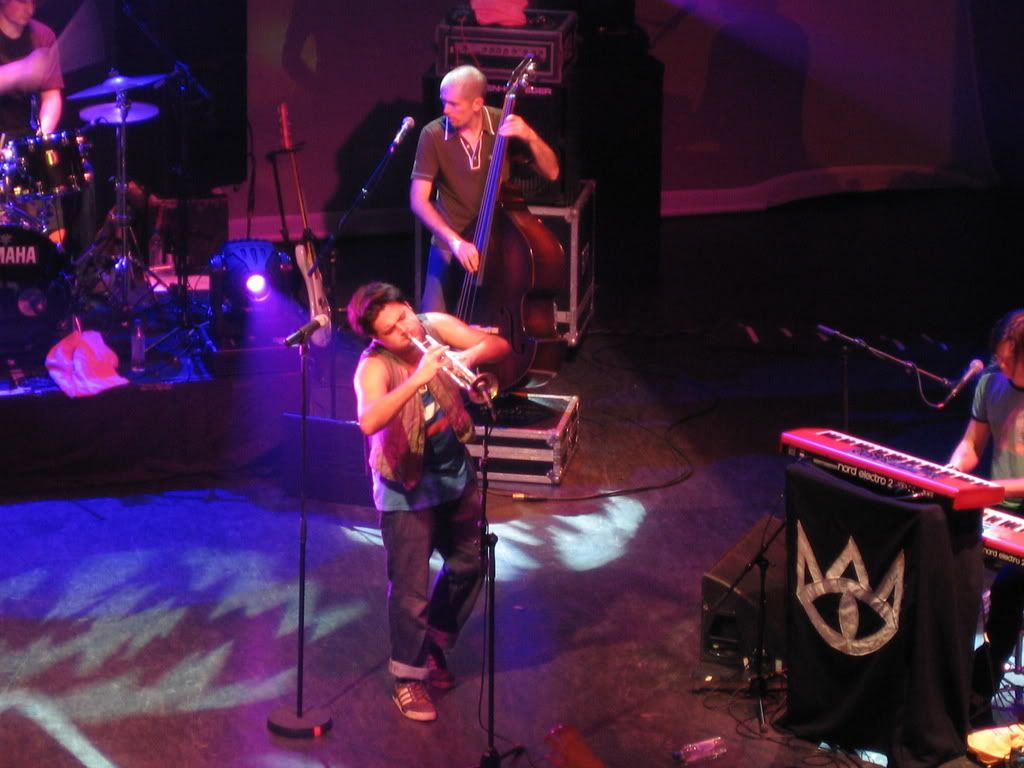 It's now Sunday and I'm still grinning. My ears are still ringing. My legs are still aching from dancing all night. My throat is still sore from screaming. I'm still the happiest girl in the world. Everyone should see this band, no exception. They will change your life.
It amazes me that some people don't care about this kind of thing. There are people in this world who just don't have any passion for music, and in a way I feel slightly sorry for them, that they will never know what this feels like or how happy and excited it makes you. It makes me wonder what could replace this in their lives...or if there isn't anything how empty their lives must be.
Ok, I'm rambling now so I'll shut up, but dammit
LISTEN TO THIS BAND!