Today I called in sick. I almost went hom sick yesterday afternoon but I feel guilty leaving half way through the day. Could hardly move when my alarm went off at 6:15 this morning so I gave in and went back to sleep. Woke up at 8, phoned work, ate marmite on toast and went back to bed. I'd already been asleep since 5pm the night before. I have spent the rest of today eating nurofen and strepsils, drinking tea and orange juice and reading my books. I finished reading
Extremely Loud & Incredibly Close
, and I highly recommend it. I admite I don't often find books I can't put down, but this was one of them. I finished it in under 5 days. I'm now half way through
Flying Dutch
by Tom Holt, who is very very funny.
I have been rescued by Mum and Dad, who came over with flowers (gerberas, my favourite!), chocolate, jelly tot fairy cakes, a big bag of cherries, apples, nectarines and bananas, strepsils, nurofen and beechams. I have the best Mum and Dad in the world. Ever.
My Eggling has grown even more. I want more plants. A basil plant. And other herby type things.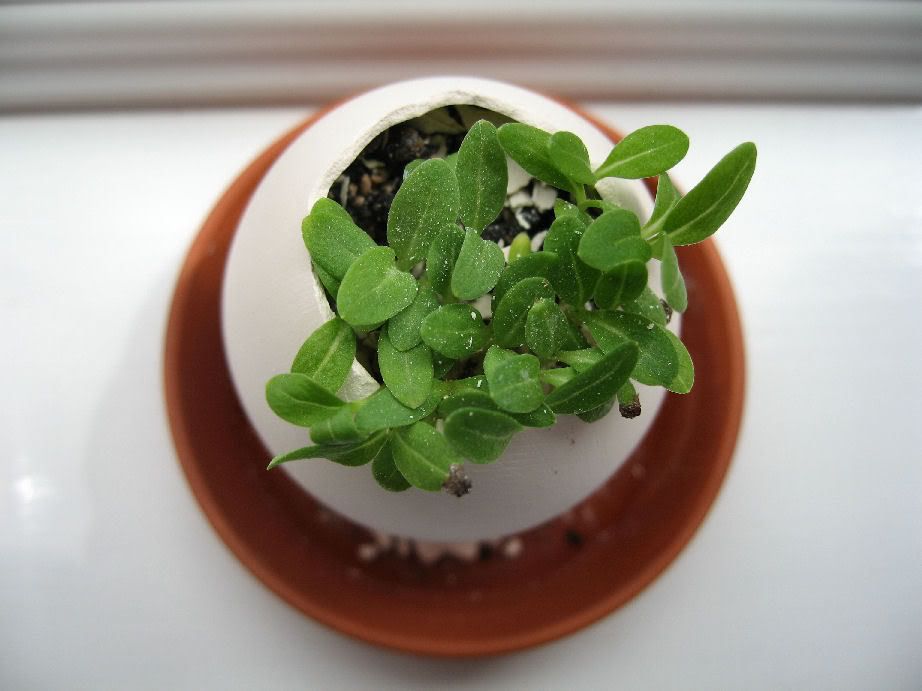 Now I'm going to read a bit more...