I went to London yesterday. I got rather damp. Met up with Vicky at Leicester Square and we wondered over to Pierre Victoire - quite possibly one of the nicest restaurants I've been to in London. It's just off Oxford Street and cost us a grand total of £41 for two three course meals and several drinks. Fantastic. We ended up spending quite a long time there and were quite shocked when we realised it was 4:30pm and we were still sitting nattering.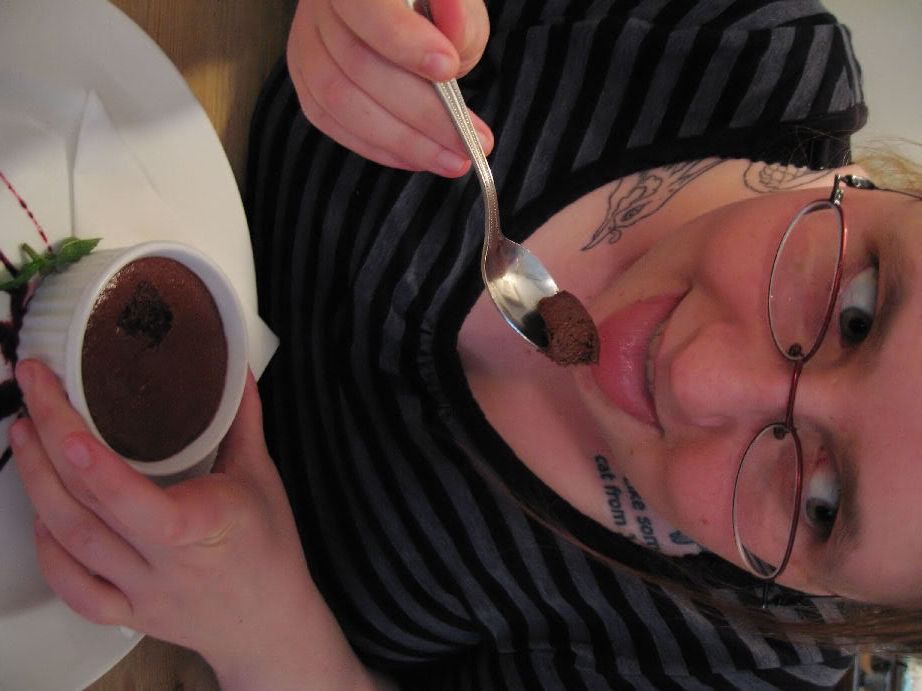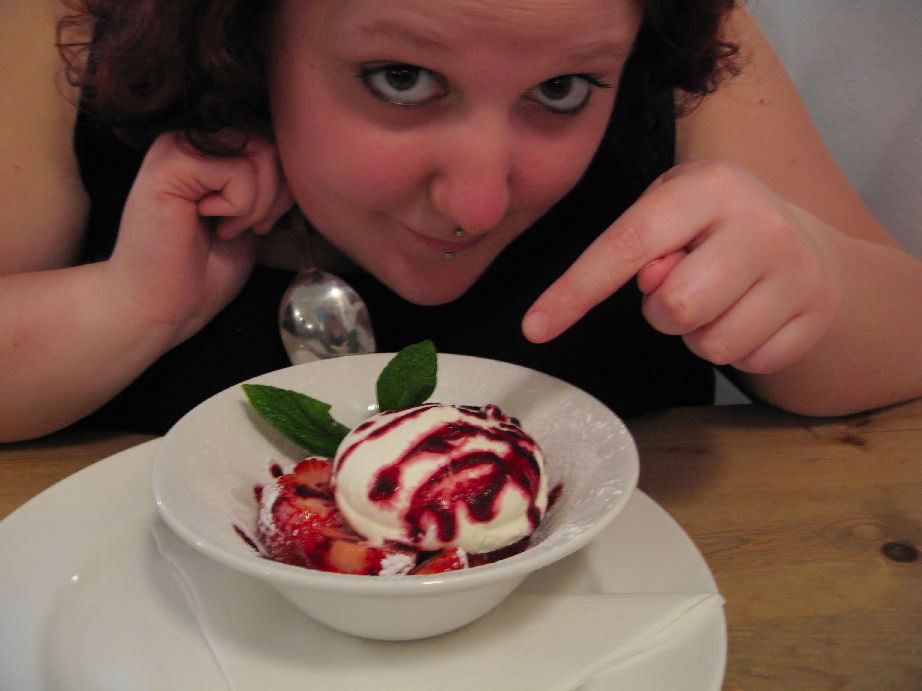 The whole point of my heading down to London was so we could go to the Antony Gormley exhibition on the Southbank. However, when we realised the time, and the fact it was pissing it down with rain outside, we decided to leave that for another day. Instead we wondered about window shopping, and occasionally stopping for cups of coffee. I bought books, one of which is The Xenophobe's Guide To The Spanish, which amused me greatly on the train on the way home! We headed over to Hamleys to play with all the toys, and as it was Pride in London yesterday, try on some verygayhats.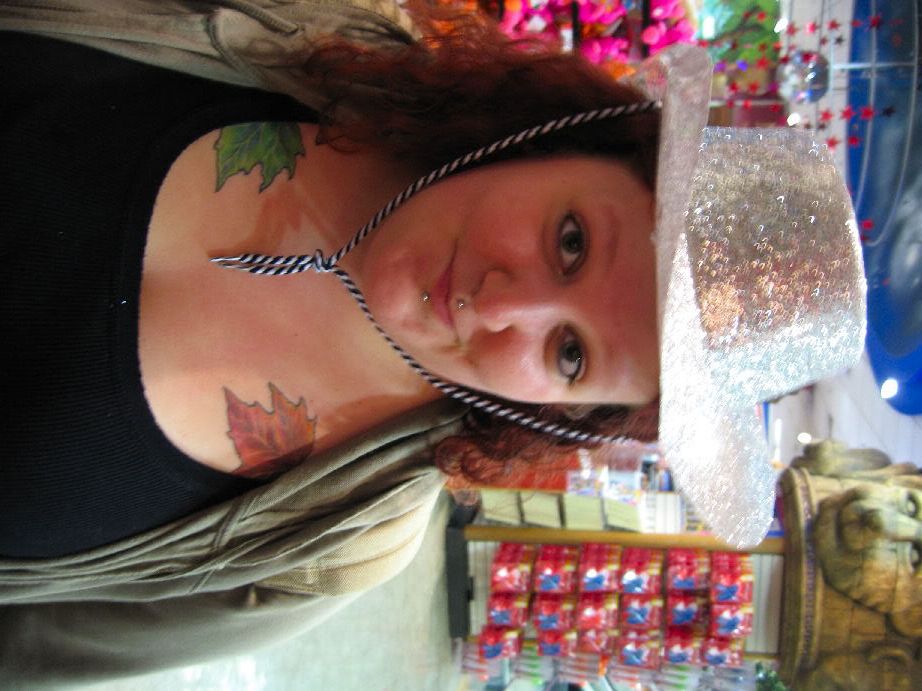 I ended up buying some Sea Monkeys. I was going to take them into work, but I was too impatient and have already filled up the tank with water. I have to leave it for 24 hours, but will post photos once they hatch! I also got a teeny tiny plastic ratty to take silly photos of.
When they announced the fact it was 7:50pm and the store was closing we wondered what the hell we'd been doing all day. We stepped outside and immediately got soaking wet. Eventually got to Piccadilly Circus tube station and I finally got my passport photos taken. All the photobooths in Northampton seem to have disappeared. Anyway, I shall be hot, sweaty and very wet in my passport photo for the next 10 years. Sexy.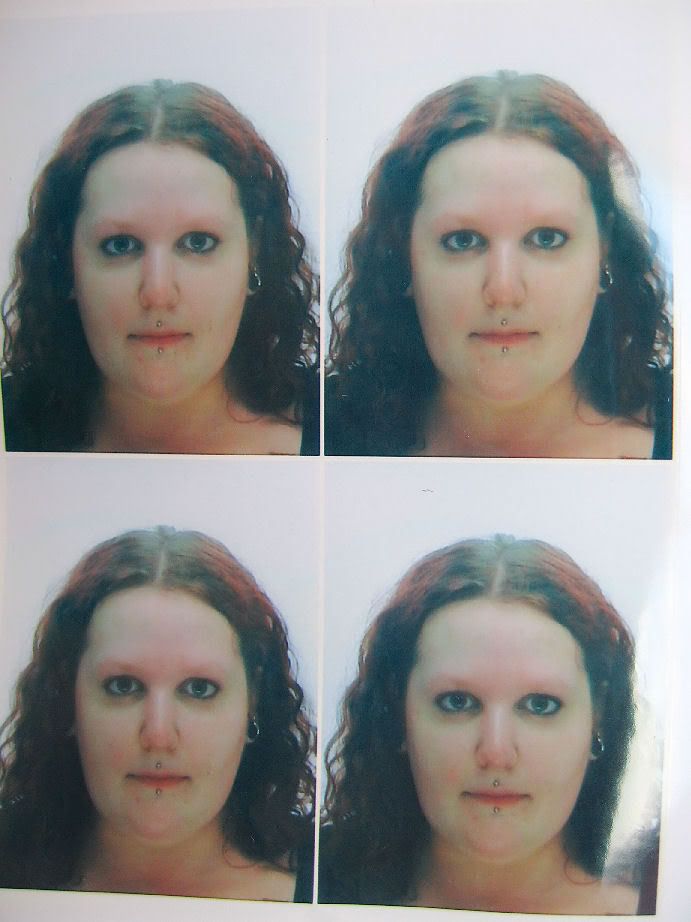 Eventually got home at about 10pm with very wet feet (need some new trainers) and amazingly didn't forget the tripod that I'd been carrying around all day that I'd bought from Vicky's brother! A very enjoyable - and much needed - day out.
Today I have done fuck all. Tomorrow I shall go to work - I get my new person tomorrow! That'll be entertaining.
106 days til Spain!