This morning I cut off my first peppers from my plants. The big one is a Navaho, about 5cm long. The small red ones are Jalapeno's and the orange one is a Habanero. I have a feeling the Habanero and Jalapeno's are going to be slightly lethal!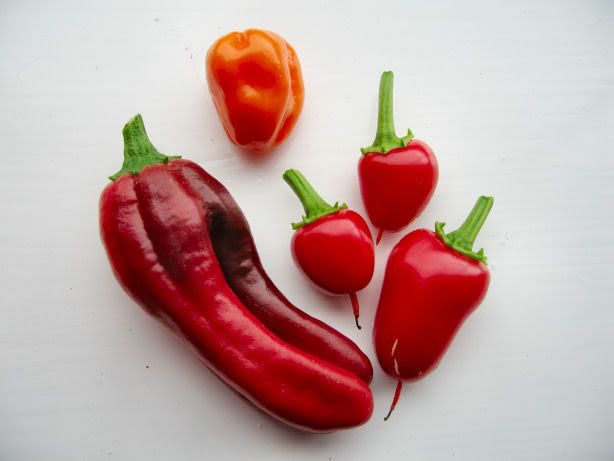 It feels like autumn. I'm wearing slippers and long sleeves. I think summer may have officially finished, and it only lasted about a week.
This morning I made coffee muffins. They taste ok, but unfortunately they stuck to the cake cases. The blueberry muffins I made the other day did the same thing, and I've no idea why. It's incredibly annoying. Maybe the mixture needs to be less runny. I did make up the recipe for the coffee muffins, so I'm not entirely surprised they weren't perfect. I need to find instructions for making the perfect muffins.