I would like to say on record how much I love the farm shop in my village. I stopped there on the way home and came back with all this for £9. Bargain!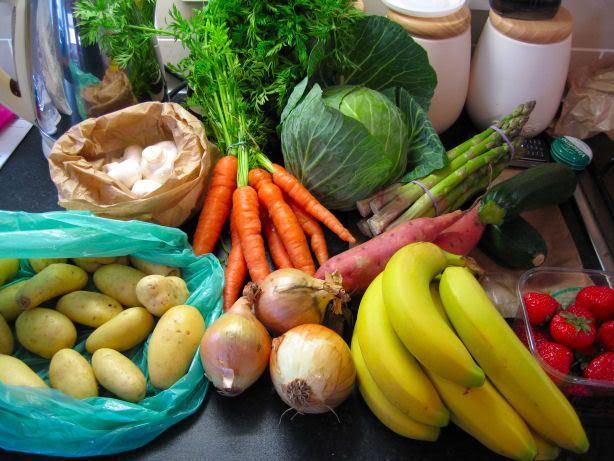 I think this weekend I'll be making more soup, and other tasty autumny food stuffs.
I frogged the sock pictured in the previous entry and redid it because the increases were too loose. This one turned out much better. I had a slight disaster the first timeI tried to turn the heel which involved me getting in a huff and pulling all the needles out, but I frogged back and managed to pick up all my stitches again, and have just successfully completed the heel. Hurrah! Lots of mindless boring knitting for the leg now. Hopefully I won't get Second Sock Syndrome yet again.
Tonight I'm going to Ma and Pa's to cook dinner. Less washing up for me that way! haha.