On Wednesday last week I went for my annual haircut. I strongly dislike having my haircut, but I've been getting better at having it done. I once went for 6 years without having it cut. Then it was two years, and for the last couple of times it's been a year between each one.
Normally I just have all the dead ends chopped off and leave it as my usual "style". If washing it every other day and not even brushing it in between can be considered a style. This time I went short though. Not too short, shoulder length. And layered, so I've got some crazy curls going on at the moment. I love it. I dyed it on Thursday night so no more roots as well. Shorter hair is definitely the way forward!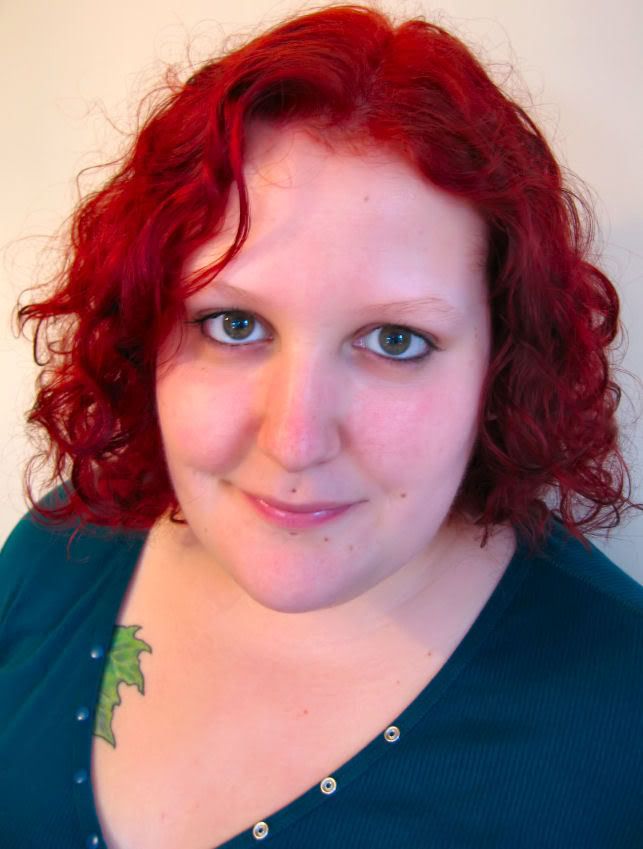 In other news, whilst I was in London with
Vicky (she finally has a public blog! Go read!)
last Sunday, we decided (over the most amazing ice cream in the world) to start a food blog. Generally our get togethers mainly revolve around food in some way. Going out for lunch, trying out new restaurants, amusing food gadgety things, making a mess whilst trying out bizarre recipes. So, the blog
FoodEat
was born! Add it to your favourites people.
Now, I am going to sit here and twiddle my thumbs whilst waiting for my freshly mopped floor to dry.