Another fabulous day out in Londinium with
Vicky
yesterday. Being the first Saturday of December it was, of course, ridiculously over crowded with Christmas shoppers. We coped though. We wondered around the new St Pancras
International
station. It sounded very swish when they said that on the train.
We then headed off for one of our favourite places in the world -
Belgo Centraal
- for mussels, chips and coconut beer (if anyone feels the need to buy me a Christmas present, Mongozo Coconut Beer would be the best present in the world).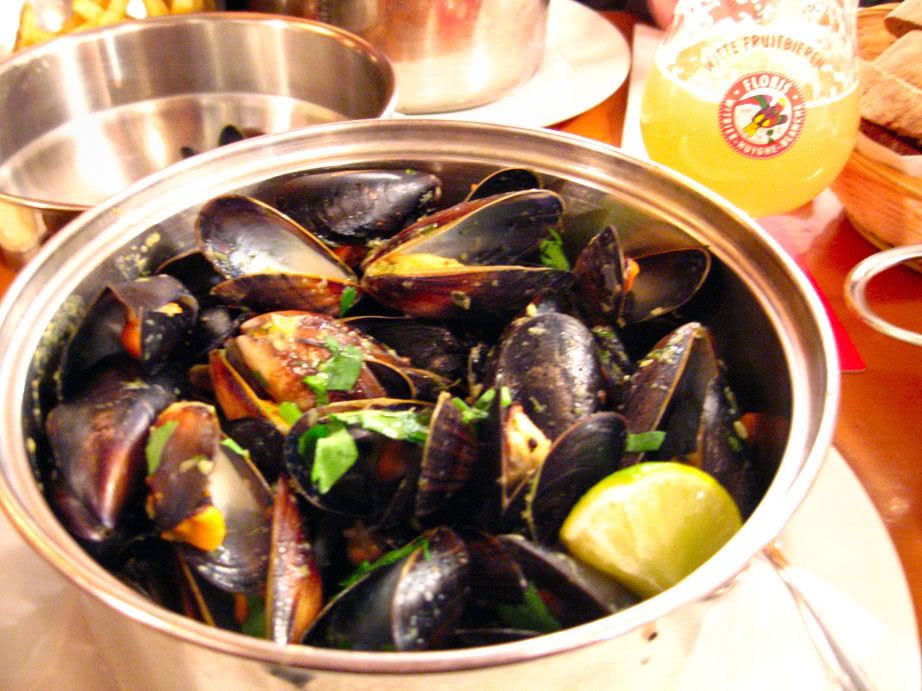 The rest of the day was spent wondering around, spending money, laughing, and generally having a fantastic time.
Today I have put away the Sainsburys delivery, finished wrapping Christmas presents, and am currently printing out a photo to go in my new frame to add to the collection on the wall in the living room.
I have also done something I didn't think I'd do again - I plugged in the NTL box (I'm sorry, but saying Virgin box still is and always will be wrong) and turned on the TV. I don't know what I was expecting, but it's still as shit as it was over 6 months ago when I stopped watching it. Top Gear and Long Way Down are on tonight though! Woo!