Life still revolves around work at the moment. Lots of overtime, lots of flexi time. All for a good cause though! Our holiday is booked and Leanne and I are off to Italy in June. Currently saving up for spending money and hopefully a new camera before I go as well!
Since joining Weight Watchers in September last year I have now lost 2 stone. Which is pretty crazy! Two stone equates to almost three clothes sizes, and today I spent the day going through all my wardrobes and disposing of things that are now too big for me. I have a pile of things I'm going to try and sell, three carrier bags of clothes went in the bin, Debbie came round and took two bags full home, and I have stuff that will go to the clothes bank at Sainsburys. It's amazingly satisfying!
I'm on a soup kick at the moment. The other day I made broccoli soup, which doesn't sound that appetizing but was delicious, with two portions still in the freezer. Today I made tomato and red pepper soup, which was equally as delicious. That made six portions, so I have a freezer full of soup at the moment!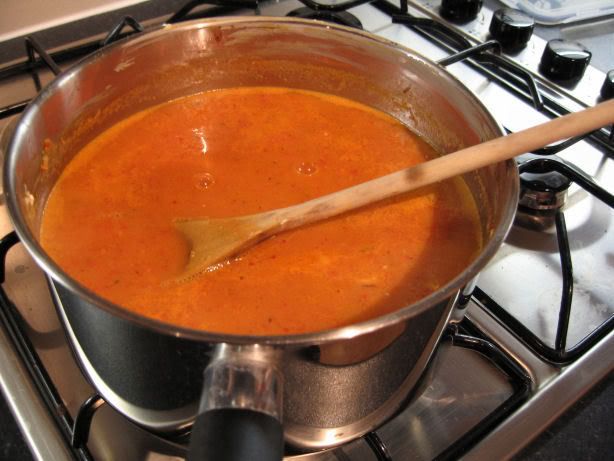 The next week or so is looking rather entertaining. Tomorrow I have a family reunion type thing to go to for Mum's side of the family. A cousin I have met once in my life (an occasion I don't remember, apparently I was about 6 at the time) has come over from South Africa for a few weeks and everyone is meeting up tomorrow. It should be interesting.
James is coming up on Thursday evening and staying over on his way up to Nottingham. Neither of us had realised Thursday was V-day so we're having an anti-valentine's evening of ice cream and DVDs. It'll be good to see him again, considering the last time we met up was at Oliver's graduation ceremony almost 2 years ago!
Now I'm going to eat jelly and watch Grand Designs and ER.