Time for the annual knitting content. I am finally using the two cones of the gorgeous Habu silk I've had in my stash for years now. As I've never found a pattern that I think would suit this yarn for the amount I have, I've settled on a relatively dull randomly striped stockinette stitch verybigscarf.
Whilst the knitting continues, I have a large hole in my bathroom wall. A couple of months ago I discovered a very large leak coming through the ceiling in the garage, the ceiling had come down and everything was soaked. Yesterday Dad knocked a hole in the wall to try and discover the source of the leak, and found it when Mum emptied the sink in the kitchen. It's been leaking for 2 years now, ever since the flat was built. One of the pipes hadn't been connected properly, clever people.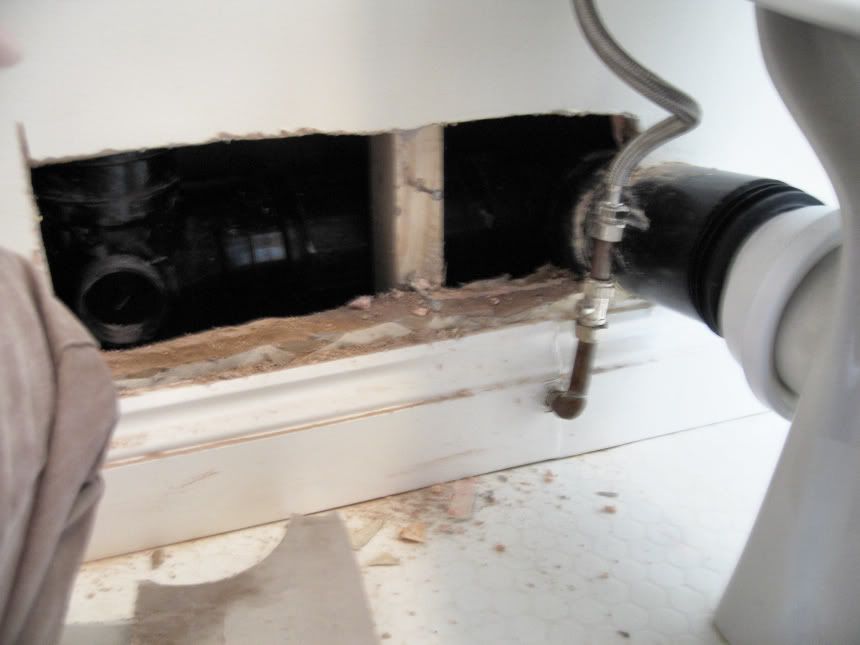 Hey, at least this is a good excuse for a bit of redecoration!