I have had the most enjoyable weekend with Vickybox! On Friday morning I headed down to Londinium. We met up in St Pancras for
crepes
for breakfast, and excitement at the half price sale in Fat Face! I purchased a rather delicious
top
for the bargain price of £16, and two pairs of knee high socks, because knee high socks are the best in winter.
We then headed off to Ally Pally for the
Knitting and Stitching Show
. Vicky is now officially a knitter, having purchased her first yarn and needles! We wondered around stroking things and trying to decide what to buy. I came away with some rather wonderful Fyberspates "scrumptious chunky" in red, some 6mm lantern moon straight needles, and some 2.5mm lantern moon DPNs. Chocolate and sweeties were also purchased and scoffed quite quickly!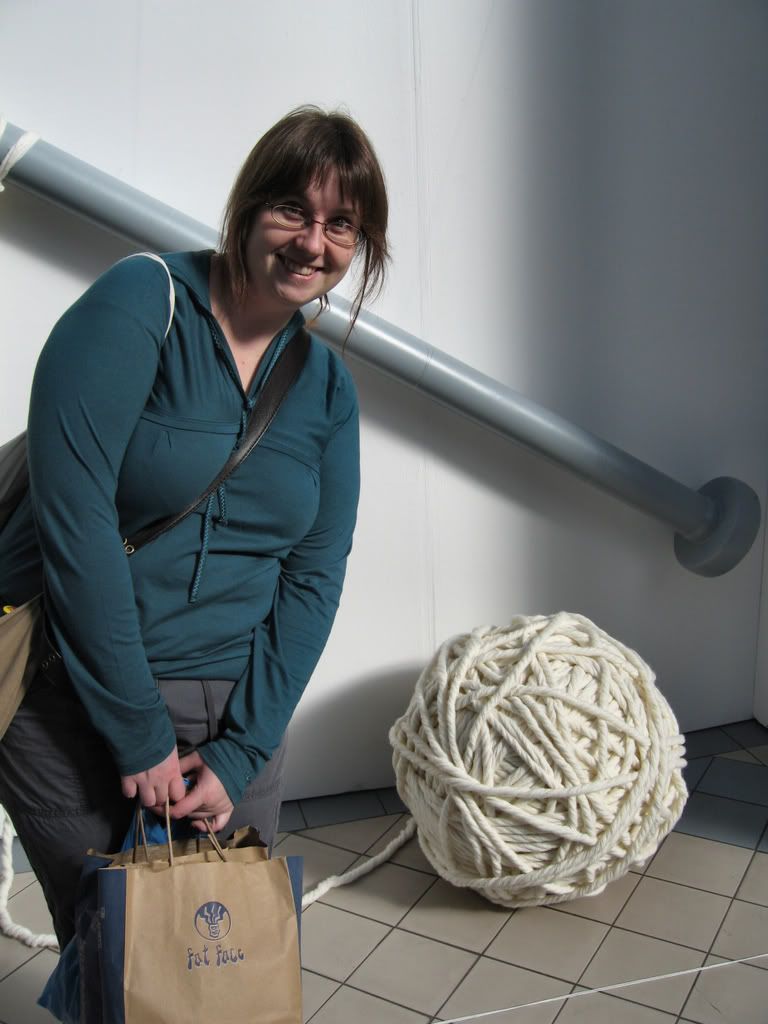 On the way back in to town we went through Wood Green station, and Vicky was the lucky "one in ten" to get stopped and searched by the police there that day. The poor lad who stopped us looked about 18 and terrified. He was very apologetic though, and made us laugh!
After a stop the Tim Hortons shop (not an actual Tim Hortons shop, a shop that sells Canadian goodies though) for coffee for various people, we went to our current favourite restaurant,
Wahaca
for Nopalitos, pork pibil, agua fresca and pork scratchings.
This was followed by more wondering around, and me not being able to walk very far because of the ridiculous amount of stuff I'd bought! We headed back to Vicky's for playing on the Wii (we love lego Indiana Jones!), poking the cats, and Vicky's first knitting lesson (she's a natural!).
The next morning, after more Wii-ing, we went to The Toad's Mouth Too for a Full Toad and a huuuuge hot chocolate. We also took lots of very silly photos.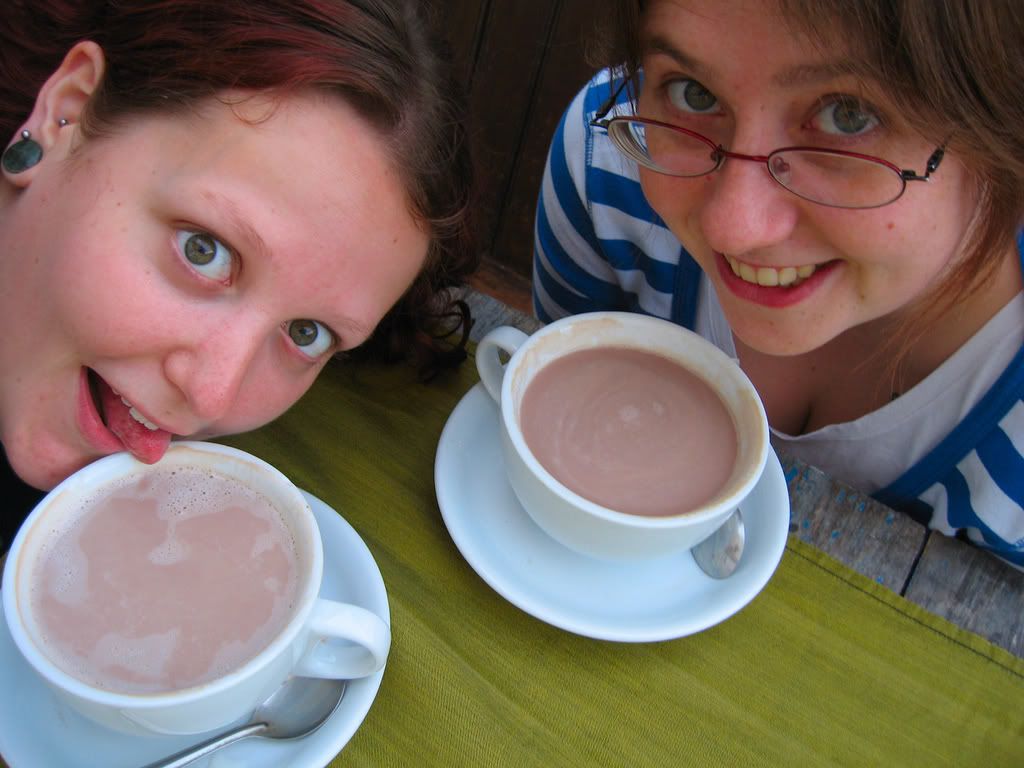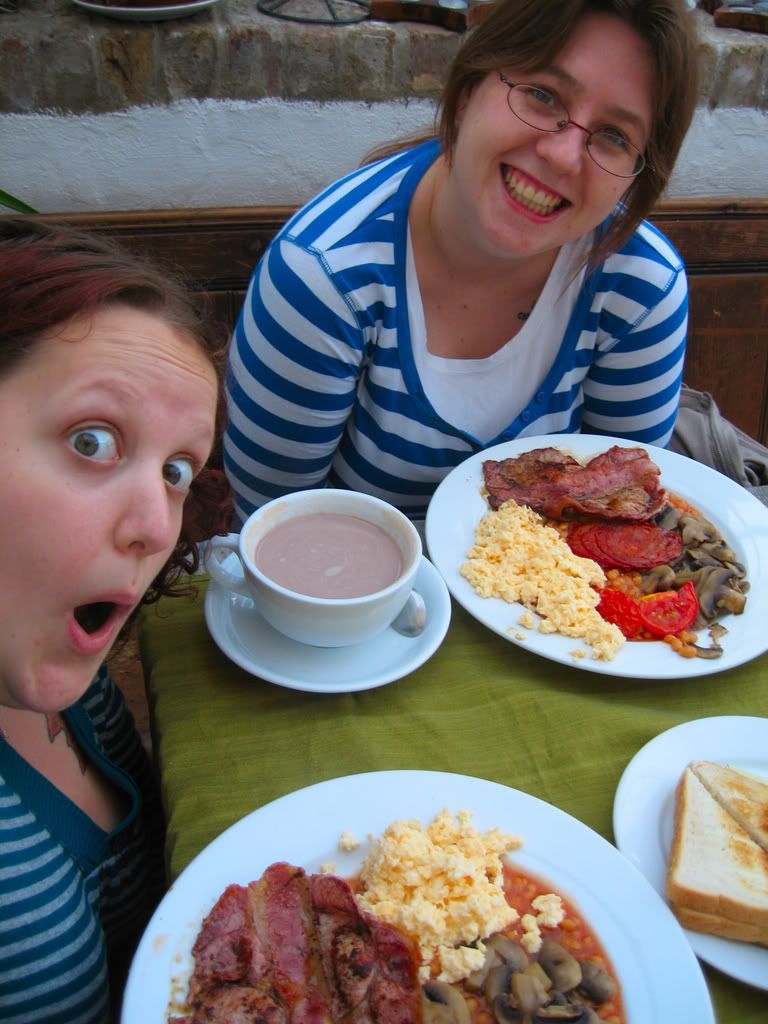 This was followed by wondering around Borough Market and drooling over all the delicious looking foodstuffs on sale. I think if I didn't have such a large amount of stuff to carry around already from the previous day's purchases I would've spent a lot of money! (And stank out the whole train home with cheese!)
I entertained myself on the way home by working on Secret Christmas Knitting Project 1 and getting strange looks from the other train passengers. You'd think they'd never seen knitting before! I also got odd looks when I started taking photos of myself, which made me laugh.
So, my haul from the weekend: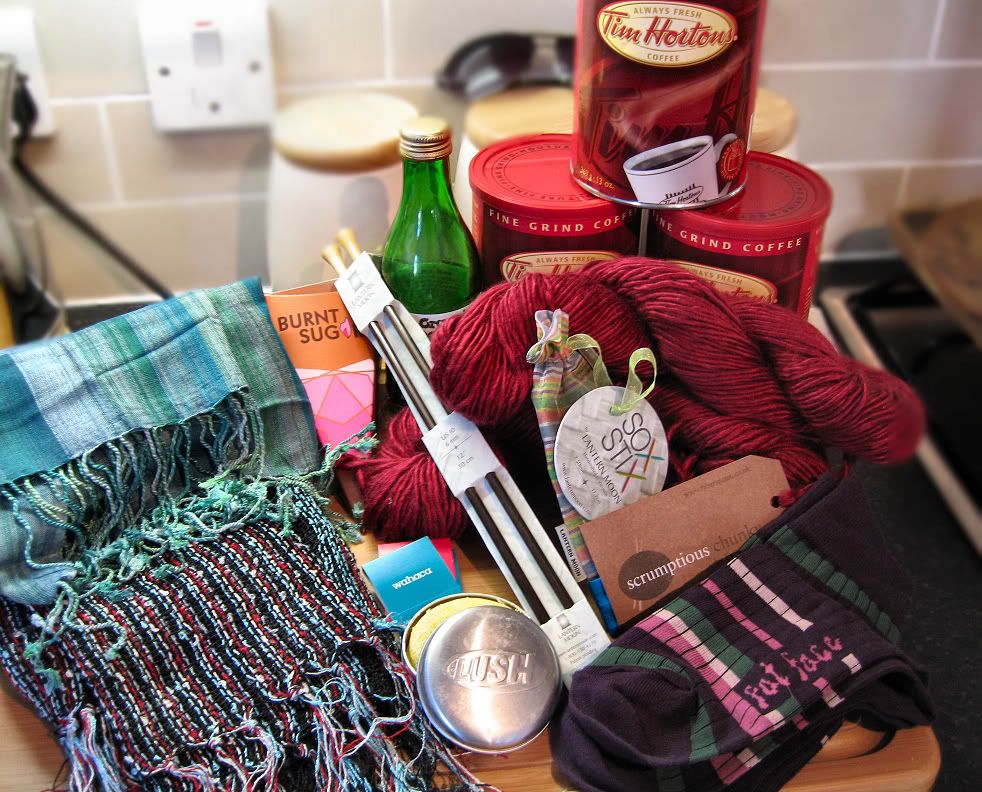 Now I'm doing more Christmas Knitting, eating chilli fudge from
Burnt Sugar
(purchased at the market) and watching the X-Factor.